4 RANGES OF INSOLES FOR MULTIPLE SOLUTIONS
Our high-quality, standard range of insoles is specially designed to treat the common foot complaints of our pharmacy customers. We are not doctors or chiropodists. We are pharmacists and orthopaedists specialising in the production of insoles. Our solutions, once prescription-based and customised, are now mass-produced to form a standard range of insoles with supports, padding and discharge, designed to stabilise every step you take.
Make sure you consult your doctor or traumatologist before you buy an insole, or visit your chiropodist if you require a more specialised or customised professional solution.
RELIEF AND IMPROVEMENT FOR:
METATARSALGIA
PLANTAR FASCIITIS
HEEL SPURS
BUNIONS
OVERLOAD
If your foot pain is caused by metatarsalgia, plantar fascitis or heel spurs, you have made the right choice! The thickness of the insole's latex layer and effect of its memory foam will provide discharge, support and great comfort.
With a detachable heel pad.
If you suffer from fascitis and heel spurs, are troubled by metatarsal pain (ball of your foot) or there is simply not enough room in your shoe, SMOU HEEL may be the perfect solution for you.
This short insole or long heel-pad will, like SMOU COMPLET, provide arch support and relieve heel pain.
This insole is ideal for anyone whose foot pain is caused by an advanced bunion that irritates them when they walk; anyone whose big toe aches because of tendinitis; or anyone who needs to limit the movement of their first toe. With a double splint in the inner part, this insole is not designed to cushion your feet, but to limit the movement of your first toe as you walk.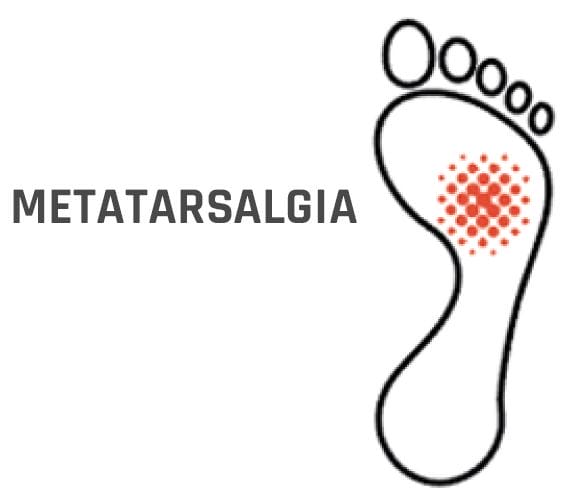 If the ball of your foot is sore and you need a soft insole for immediate relief, SMOU META is the insole for you.
With a retrocapital discharge bar, i.e., a considerable recess in the metatarsal area, Smou Meta will suspend the ball of your foot in the air.
Ready to fly?
Similar to SMOU META, with the difference being that we have added a rigid base to support the arch and hold more weight. Designed to relieve metatarsal pain and provide arch support in people with cavus or flat feet or those carrying excess weight.
Your feet do
NOT
ache but...
PREVENTION IS BETTER THAN CURE
YOU ARE LOOKING FOR COMFORT
PREVENTS DISCOMFORT IF YOU HAVE: FLAT FOOT CAVUS FOOT FOOT PRONATION EXCESS WEIGHT
SMOU

FLAT FOOT
insoles provide comfort to those with flat feet. As they shape and support the inner arch, they help to relax your feet and legs.
SMOU

CAVUS FOOT
insoles provide comfort to those with a very high arch in their feet. As they support the outer arch, they provide a better base for the foot and prevent overload at the ball of the foot and heel.
SMOU

PRONATOR
insoles are designed for feet that tend to roll inward: valgus or pronated. By both supporting the inner arch and absorbing shocks in that area, they prevent overload.
SMOU

+100Kg
insoles are designed for the feet of people carrying excess weight. Their thicker and sturdier base is meant to prevent rapid deformation and provide lasting comfort.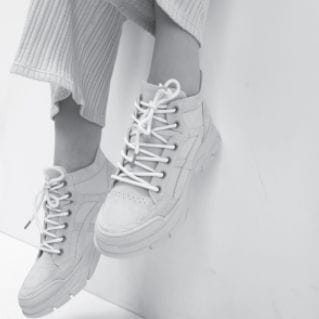 LOOKING FOR REST AND COMFORT FOR:
TIRED FEET
SAFETY BOOTS
PAIN IN THE ARCH
STANDING FOR LONG SHIFTS
PARTY SHOES
SMOU

COMFORT
insoles are designed for daily use and recommended for people with tired feet, slight foot discomfort and diabetic foot problems.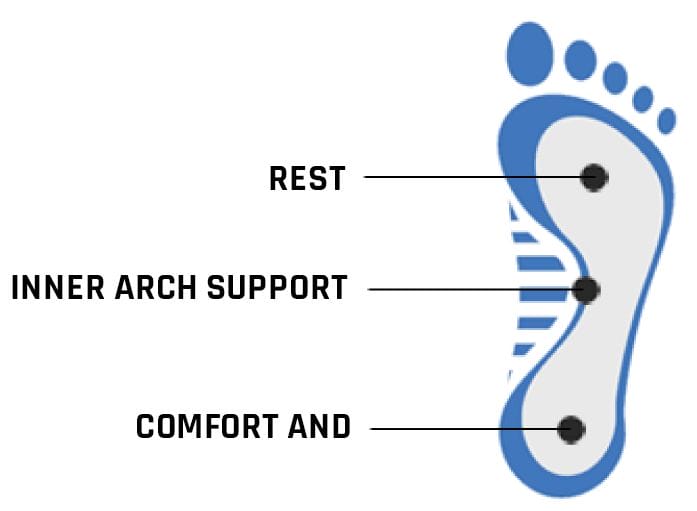 SMOU

COMFORT PREMIUM
insoles are designed for daily use and recommended for people with normal feet who are looking for comfort and inner arch support. Ideal for safety footwear.
SMOU

DAILY
are 3/4 length insoles that provide solid inner arch support and cushion the ball of your foot in shoes with limited space.
AS A SPORTY TYPE, YOU NEED:
RECOVERY
IMPULSE
STABILITY
SHOCK-ABSORPTION
SMOU

SPORT FAST
insoles are designed to produce a "rebound" or impulse effect so that you can turn with agile precision and quickly change direction.
YOU NEED SHOCK-ABSORPTION
SMOU

SPORT RESIST
insoles are made from a padded material to assist your posture and protect your joints in endurance sports.
What our customers say about us...
"Estupendas para aguantar largos turnos de trabajo"
Trabajo en una farmacia y me tocan turnos largos de fin de semana. Me puse las plantillas porque trabajando tantas horas seguidas acababa con los pies hechos polvo. Como todo, necesitas unos 3 días de adaptación pero me han ido muy bien. La farmacia a tope y al acabar el turno, mis pies estaban mucho mejor! Eso si, tuve que cambiar el calzado porque llevaba unas zapatillas muy bajitas de talón y me salía el pie. Con los zuecos genial.
Dolors Arellano
"Puedo caminar más rato"
Tengo fascitis plantar y me duele el talón. Cuando iba a caminar acababa con bastantes molestias. Desde que llevo la plantilla puedo caminar más rato y me duele menos. Eso si, voy más cómoda con la pieza salmón que sin ella.
Maria Casanovas Masfarné
"Seguiré probándolas con mis pacientes"
Fui a la ortopedia del pueblo para ver qué plantillas existían para fascitis plantar ya que tengo muchos pacientes con este problema. La ortopeda me recomendó éstas y me las dio a probar. Yo no tenía ningún problema pero debo decir que me van genial. Trabajo muchas horas de pie y son comodísimas, me descargan muchísimo y se adaptan estupendamente a cualquier zapato. Para mi trabajo son geniales porque mantienen la estructura equilibrada. Estoy muy contento y seguiré probándolas con mis pacientes.
Antoni Aljama Fernández (Quiromasagista, Terapeuta Manual, Reflexólogo, Acupuntor, Masajista deportivo)
"Es una buena alternativa a la operación e infiltración"
Pasé un mal verano por culpa del dolor que tuve en el pie. El médico me dijo que tenía fascitis. Llegué a estar de baja! Vivo en el sur y en verano es complicado ponerse un zapato cerrado. Tienes que buscar un zapato ancho, a poder ser con plantilla extraíble o que sean un poco más grandes. El bulto en la planta del pie no molesta. Al principio lo notas pero a la semana ni te acuerdas. El agujero del talón queda bien puesto pero en mi caso, el dolor se daba a veces alrededor del talón del pie. Tuve un problema complejo que no tenía una única solución, aunque la plantilla me quitaba el dolor al andar, que ya es mucho! Es una buena alternativa a la operación y a la infiltración. Paciencia+ejercicios+plantilla para fascitis es lo que me mandaron en la SS.
Inma Sánchez
"Ya no siento los tirones que tenía"
Tenia unos tirones desde la rodilla hasta el tobillo. Caminaba coja y me dolía mucho. Desde que llevo las plantillas no me pasa. Tengo el pie cavo, o sea, mucho puente.
Carme Navalón Garcia
"He podido recuperar mi vida"
Tengo fascitis plantar y calcificación del Aquiles en el pie izquierdo que me ha provocado una baja laboral de dos meses. Trabajo con botas de seguridad duras y pesadas, y creo que éste ha sido gran parte de mi problema, además de tener el pie cavo. El médico me recomendó reposo y 10 sesiones de fisio. Tuve que buscarme yo sesiones por privado porque lo que te hacen en la seguridad social no es suficiente. No llevaba ninguna plantilla especial y acudí a una ortopedia. Me aconsejaron ésta y desde entonces, he podido recuperar mi vida. Eso, el reposo, el no cargar con botas de seguridad, y las sesiones de fisio. Pero tengo que reconocer que los resultados de todo lo anterior empezaron en cuanto compré las plantillas. Pude volver a trabajar.
Mº Rosa Càrdenas Comerma
"Fue como ir del infierno al cielo"
Tengo un espolón bastante grande en el pie derecho y ningún tipo de plantillas me ayudaba. Incluso llegué a hacer agujeros en la plantilla sin resultados. Desde que empecé a usar la plantilla fue como ir del infierno al cielo. Me va estupendamente, y el dolor punzante ha bajado drásticamente hasta convertirse en una ligera molestia. Las recomiendo absolutamente. Ahora mi dolor es por la ciática, no por el espolón.
Ramón Mas Castilla
"El dolor ha bajado del 10 al 6 sólo ponerla"
Me he comprado hoy las plantillas. Me dolía mucho el talón y solo ponérmela, el dolor ha bajado del 10 al 6. Supongo que a medida que las lleve mejorará.
Mª Isabel Mosquera
"Si no las llevo, las echo de menos"
Sufro fascitis plantar desde hace tiempo. Hago sesiones de fisioterapia y el proceso es lento. He seguido jugando a padel todas las semanas, incapaz de bajar el ritmo, aun con las advertencias de mi terapeuta. Él me recomendó estas plantillas. Estoy muchísimo mejor con ellas y lo he acompañado bajando el ritmo. Sigo con las sesiones pero estoy muy contenta. Si no las llevo, las echo de menos!
Ana Herrera Gallego
"Me descansan más el pie, son muy cómodas"
Tengo los pies planos. Soy autónomo y trabajo mucho. Tengo un espolón y me dolía mucho el talón. Me hicieron unas plantillas a medida duras y le acabé pegando espuma para amortiguar la zona. Mi sobrina me consiguió estas plantillas y me descansaban mucho más el pie. La forma y posición del agujero coincidían perfectamente con la zona que me dolía. Las sigo llevando. Son muy cómodas.
Jordi Gallart Solana
"El cambio es fantástico"
Querría dejar constancia del buen resultado de estas plantillas. Yo tenía una fascitis plantar que me provocaba mucho malestar. Desde que las uso, el cambio es fantástico. Con mi agradecimiento, a quien le pueda servir, dejo constancia de mi mejora con ellas.
Ricart Oleart Pladevall